Awesome project by a team of German architects called
Raumlabor. 'Space Buster' is an inflatable mobile space. It is made of a durable plastic and essentially forms to its surroundings. Raumlabor will be touring around the NYC for a ten day series hosting lectures, dance parties, and luncheons. A really awesome idea for creating spaces of interaction almost anywhere. Love its simple design, but I wonder what a square buster would look like? Anyway, all you New York people get on this, it continues to the end of April. Schedule after the jump.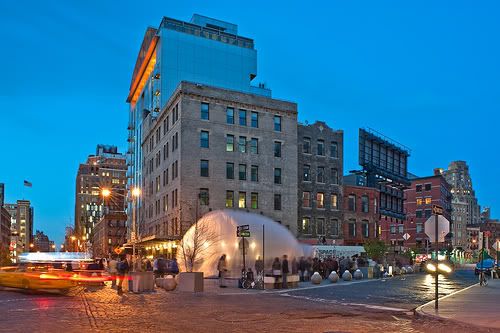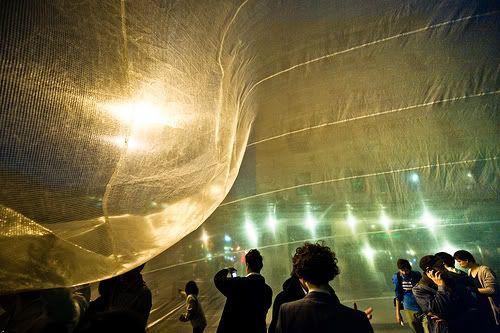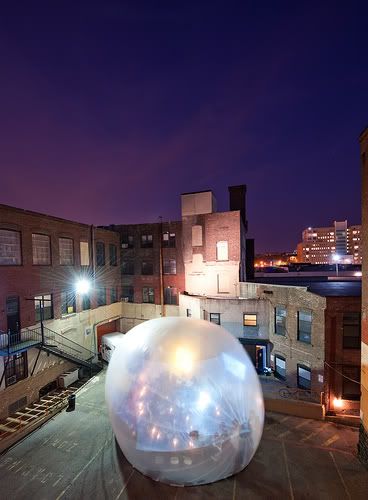 Schedule of the tour
here!
Via
ArchDaily