Using
OLED or Organic light-emitting diode technology
rAndom international has come up with a very cool display. Because OLEDs can be in the form of glass, mirrors, or flexible surfaces, rAndom international created the display as an interactive mirror. Both light and reflection provide a super fun piece that I think would be awesome in an Airport corridor or other public space.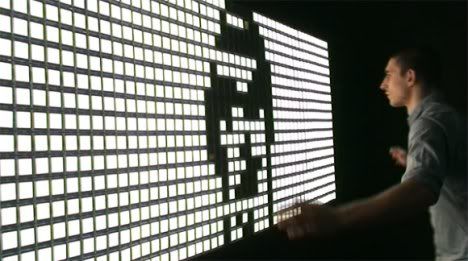 "You fade to light" - OLED Installation
from
rAndom International
on
Vimeo
.