So I heard about this phone that is coming out in Korea with a built-in LCD projector:
And thought it was an awesome idea. So you can imagine my excitement when I saw this conceptual piece from designer
Eun Seok Huh for what is being called the E-Pod. This awesomely designed dock is compatible with your ipod, ipod-touch, or even your iphone. It features Hi Fi stereo sound, via a small woofer in the device, a LCD projector, and alarm clock display. Of course the most exciting bit is the projector, especially because we know the technology is there, but the whole device is a great concept. My advice to Apple: Get it out now!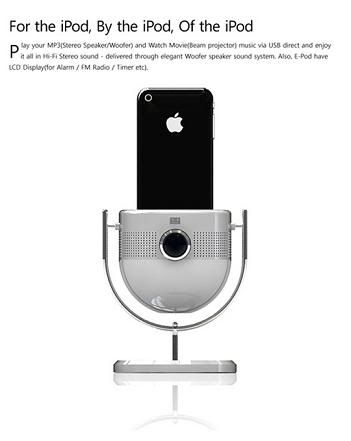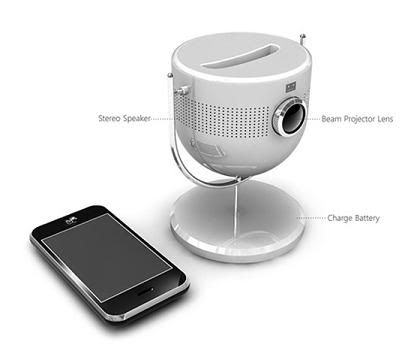 Via
Unplggd