Really like this concept of a new look for Olde English 40 bottles by
Rachel Anscher.
According to Rachel:
"The new Olde English packaging concept gives OE a novelty beer aesthetic, focusing on the effect of excessive beer intake and inevitable drunkenness that accompanies drinking forty ounces of high gravity beer. The typography causes a blurring effect, while the brown bag and duct tape embrace the persona of malt liquor."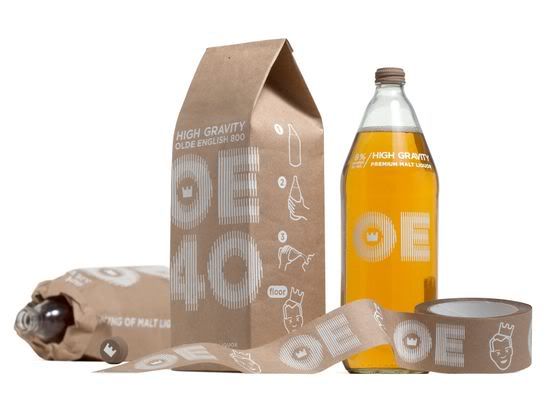 Via